First Grade Families,

We are looking forward to another great week! It was wonderful to see so many of you at curriculum night. It is truly a joy to partner with you in your child's education. A friendly reminder to mark your calendars for August 30th if you are interested in volunteering. We will be training first grade parents on our procedures for helping in the classroom at this time. The evening of September 4th we will take a deeper look at Spalding and Singapore math and encourage you to join us if you have any questions.

Spalding:

me, do, and, at, on, a, it, is, she

can, see, run, the, in, so, no, now, man

ten, tan, tin, ton, bed, top, he, you, will, we

Language Arts

We will continue to work through Aesop's Fables. Scholars will identify the moral of the story and complete sentences for The Maid and the Milk Pail and Sour Grapes. Later in the week we will be reading Thumbelina stories from around the world. Thumbelina is a Hans Christina Anderson fairy tale. He was the child of a poor shoemaker and a washerwoman, he failed at several careers until he turned to writing. His first book only sold 17 copies and he later found success. We will read several versions of this well known fairy tale while taking a closer look at their similarities and differences.

Math

Scholars will make up number stories to illustrate number bonds this week. They will associate number bonds with part-whole and find and learn number pairs from 2-10. We will also find the missing part of a number bond.

History

This week we will be learning about the Epic of Gilgamesh. The Epic of Gilgamesh tells the story of a mighty king named Gilgamesh who rules harshly over his people. We will also discover the Gate of Ishitar. This blue-tile gate was decorated with golden bulls and lions, the favorite animals of Ishitar. Lastly we will discuss the Code of Hammurabi. This was a long list of laws, many of which seem strange or cruel today. We will come up with our own similar laws and discuss why we value our own school rules and treating others the way we want to be treated.

Science

When describing matter, most people discuss first its physical properties-size, weight, color, and so on. An important property of matter is its state-solid, liquid or gas. Rocks, wood, and glass are all examples of solids. Water and juice are examples of liquids. Air and steam are examples of gases. Each state is defined by distinct characteristics. This we will take a liquid and turn it into a solid. We will also be exploring gas using a regular balloon and a helium balloon. Scholars will categorize the three states of matter.


Calling All Volunteers! Volunteer Training Night: Thursday, August 30th 6-7:30 PM

Please join us for an evening of information and training. Our night will focus on school wide opportunities as well as grade level specific reading and math group training. We are looking for volunteers to consistently partner with us this year. Our goal is for each classroom to host volunteers weekly as we embark on strengthening our reading and math differentiation in the classroom. If you have any questions please reach out to me.

Thank you for all you do!

The First Grade Team

In Spalding we will continue our phonogram review. This will consist of an oral review of the sounds as well as the correct formation. This week in Spalding we will review sh, ee, th, ow, oo, ch, ar, ay, ai, oy, oi, er, ir, ur, wor, ear, ng, ea, aw, au, or, ck, wh, ed, ew, ui and oa.
In Literature we will begin reading Aesop's fables. A different fable will be read aloud each day. The read aloud will be followed by a Socratic discussion on the moral of the story. We will create a Response to Literature each day that will give your child a reference for the moral of the story.
Our poem for August is The Caterpillar. We have been working on memorizing it as a class, please have your child practice reciting it at home to ensure he or she will be prepared to present it to the class at the end of the month.

The Caterpillar
By: Christina G Rosetti

Brown and furry
Caterpillar in a hurry;
Take your walk
To the shady leaf, or stalk.

May no toad spy you,
May the little birds pass by you;
Spin and die,
To live again a butterfly.

Students will be finishing their unit on numbers to 10 this week. Our test on Tuesday will be on material from kindergarten. We will begin Unit 2 on Thursday. We will begin to unpack the concept of number bonds and how numbers can be put together and broken apart. The Math Workbook will begin going home for homework starting next week.
This week in history we will continue learning about Ancient Mesopotamia. We will discuss cuneifor, and how it emerged to record what the Mesopotamians bought sold and traded, how to make medicines from plants, laws, prayers stories and much more. Later in the week we will talk about religion in Ancient Mesopotamia. Your child will learn about the important role of temples and create a pop-up ziggurat. We will also hear the myth of Gilgamesh.
In science we will be asking What is matter? Then we will work to identify different matter and its 3 different states. We will do a project to talk about how they differ from each other.

Please also keep these upcoming dates in mind:
August 16th- Curriculum night; a night we will discuss an overview of curriculum and class expectations

August 30th - Volunteer night; if you would like to help in our classroom please attend and we will share with you what you can expect to be doing when working with students.

September 4th- Singapore and Spalding night; we will give a demo lesson for each area and explain how you can help your scholar at home in both these areas as well as answer questions.​



Welcome to the first grade!

We have enjoyed getting to know your child these past few days as we have been learning routines and procedures in our classroom! This week we will dive into our curriculum with Spalding letter formation and numbers to ten in Singapore math. We will also explore what history is and begin learning about ancient civilizations. In science, we will learn about the different types of science.

If you are interested in serving as a liaison in our classroom please email me at DMcDonough@ArchwayLincoln.org

Please mark your calendars with the following dates:

8/3-8/10 - Q1 Club Sign-Ups
8/7 - PSO Board Meeting
8/8 - First day of Clubs
8/9 - Skateland Back to School Party
8/16 - Curriculum Night K-2
8/21 - Curriculm Night 3-5
8/21 - Picture Day
Sep 29 - Great Hearts Gala at Chateau Luxe

Thank you for all that you do to serve our community, we are looking forward to a great year!

Sign-up Pages

Love and Logic Tip



Classroom News​​

​Curriculum Night K-2 - 8/16
Picture Day - 8/21​

Birthday Book Club -

8/24



Volunteer night - 8/30
Singapore and Spalding night - 9/4

Scholastic

Class Code: PCQVV
Due Date for Orders:

School News​

​Curriculum Night K-2 - 8/16
Curriculum Night 3-5 - 8/21
Picture Day - 8/21
Birthday Book Club -

8/24



Volunteer night - 8/30
Singapore and Spalding night - 9/4
Great Hearts Gala at Chateau Luxe - 9/29

Daily Schedule
Mon, Tue, Thur, Fri
8:10 to 8:55 Spalding
8:55 to 9:35 Special
9:35 to 10:45 Math
10:45 to 11:05 Recess
11:05 to 11:35 Writing with Ease
11:35 to 12:00 Lunch
12:00 to 12:35 Literature
12:35 to 1:20 Science or History
1:20 to 1:40 Recess
1:40 to 2:20 Special
2:20 to 3:05 Reading Groups

Wed
8:10 to 8:45 Spalding
8:45 to 9:15 Library
9:15 to 10:25 Math
10:25 to 10:45 Recess
10:45 to 11:25 Literature
11:25 to 11:55 History
11:55 to 12:25 Science

Specials Schedule

​

Monday - Art and Latin

Tuesday - P.E. and Music

Wednesday - Library

Thursday - Latin and Art

Friday - Music and P.E.
Powered by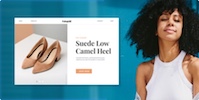 Create your own unique website with customizable templates.
Photo used under Creative Commons from m01229